At the moment our trekking program is suspended indefinitely due to other commitments.

IndraTrek offers an official treking schedule led by registered Environmental Trekking Guides.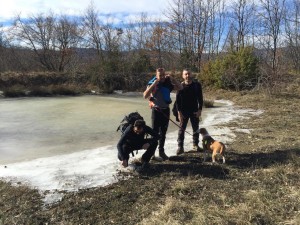 We are just driven by our passion and for this reason we will try to aim to provide a quality experience, limiting the number of treks in the program as well as the number of people in each trek, besides of course trying to offer itineraries always interesting not only from a natural point of view but also culturally and historically.
Safety is very important to us, and for this reason we will inspect the trail before each trek to make sure it is accessible and in order to prevent any potential problem.
Here below is the List of the 2016 Treks.
January 31 2016
Opening
Alpe della Luna
I Crinali del Meta
Photos
GPS Track
March 20 2016
Monte Strega
Lo Strega del Nord
Photos
April 24 2016
Parco Monte Cucco
A Spasso col "Diantene"
Photos
GPS Track
May 22 2016
Monte Nerone
Nelle terre degli Ubaldini
Photos
GPS Track
June 26 2016
Monte Catria
Al cospetto dei Giganti
Photos
GPS Track
September 25 2016
Parco Simone e Simoncello
Sulle Tracce dei Contrabbandieri
Photos
GPS Track
October 23 2016
Monte Nerone
Il versante aspro del Cimaio
Photos
GPS Track